upcoming workshops & retreats at Hand Craft Yoga: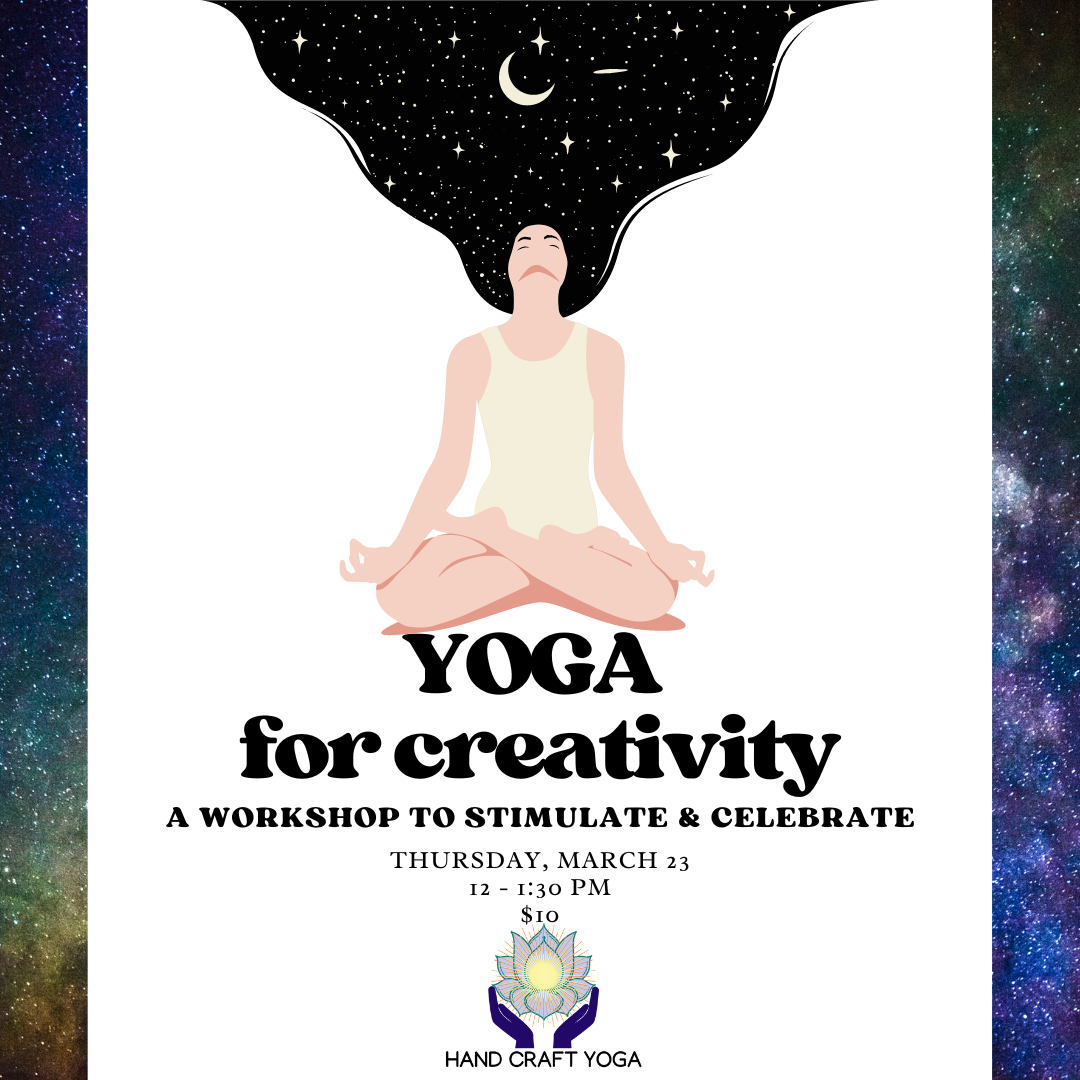 Yoga for Creativity
a workshop
$10
On Thursday, March 23, from Noon to 1:30pm, plan to come and have some fun with me as we celebrate my 10 year teaching anniversary!
This workshop will have a healthy blend of yoga movement and hand crafted-ness(totally a word). We will take a creative approach to the sequence while inviting a playful energy to our experience.
I would LOVE for you to be part of this "once-in-a-decade" class (click HERE to read the origin story). If you are open to it, please RSVP by clicking here.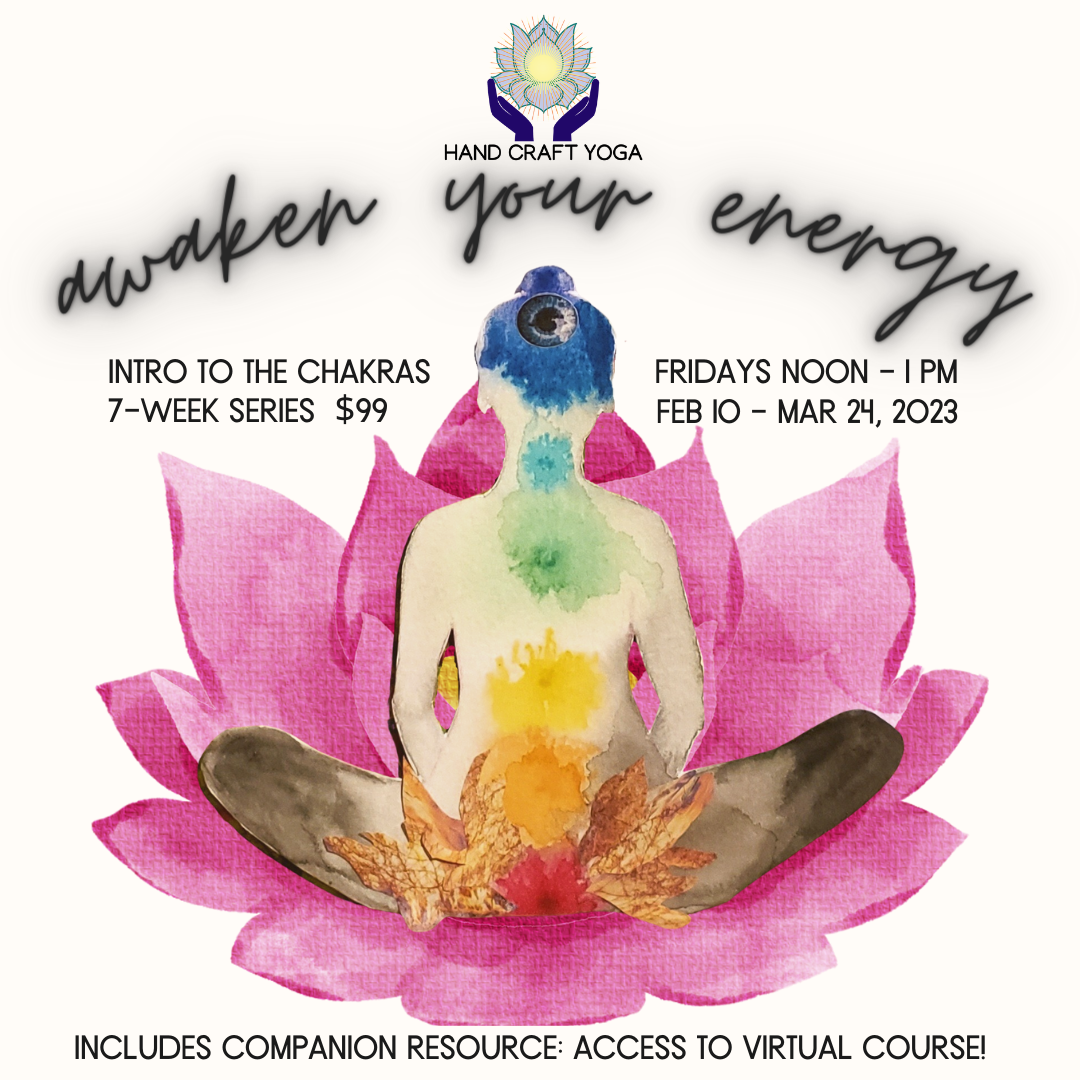 awaken your energy
7-week series(in person Feb 10-Mar 24)
PLUS self paced virtual course
$99
Learn more about the energy illuminating the inner body with this introduction to the chakras! Each week, we'll focus on one of the seven major wheels with practical exercises, guided meditation, yoga movement and more...in person, at the studio!
For just $99, enjoy the community accountability with the in-person series (7 one-hour sessions) AND access to the virtual course as a companion resource (in case you can't make one of the Friday classes).
Enroll now: CLICK HERE !
other workshops:
Here is what we have been up to!
I'd love to hear about your experience with the workshop content and any ideas for things you'd like to see in the future. If you have a moment to comment or send an email to [email protected] that would be awesome. Let's connect!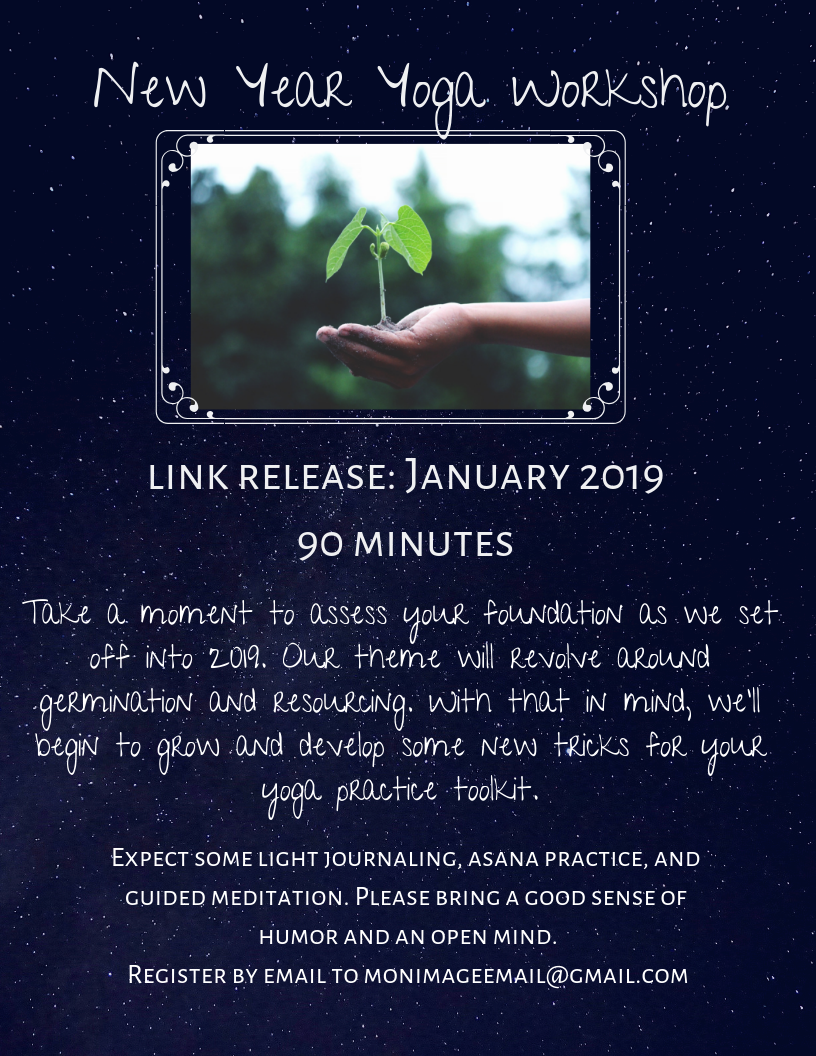 January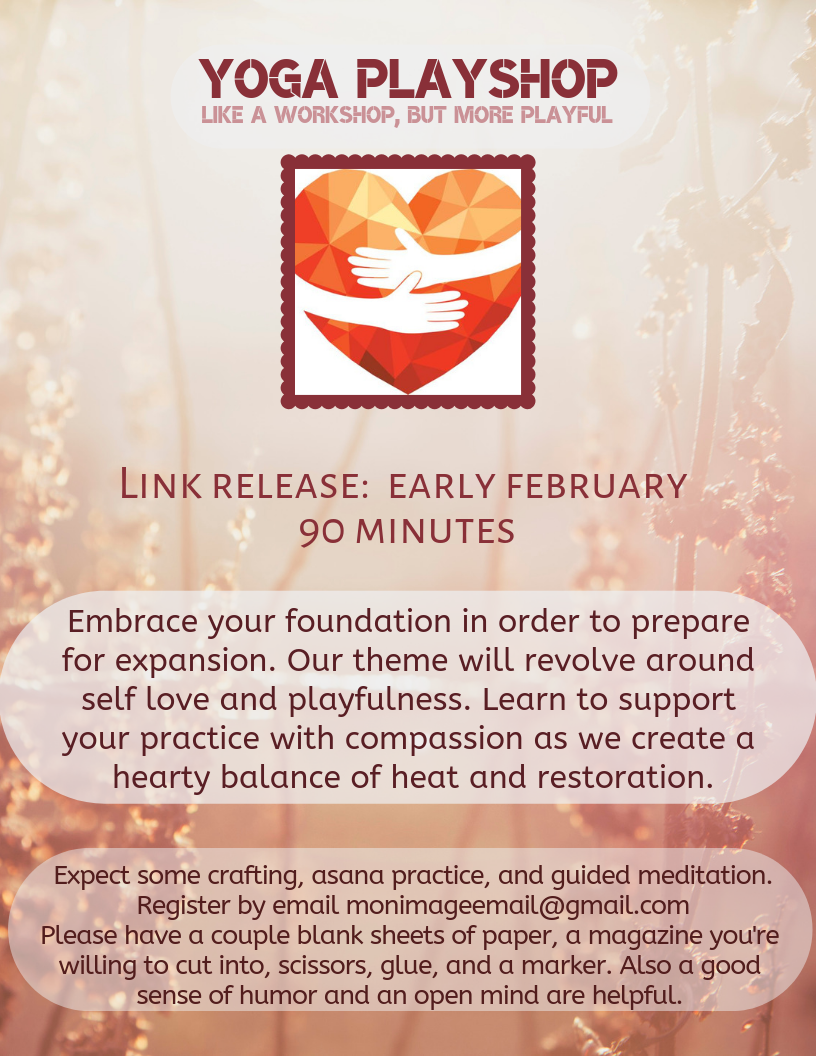 February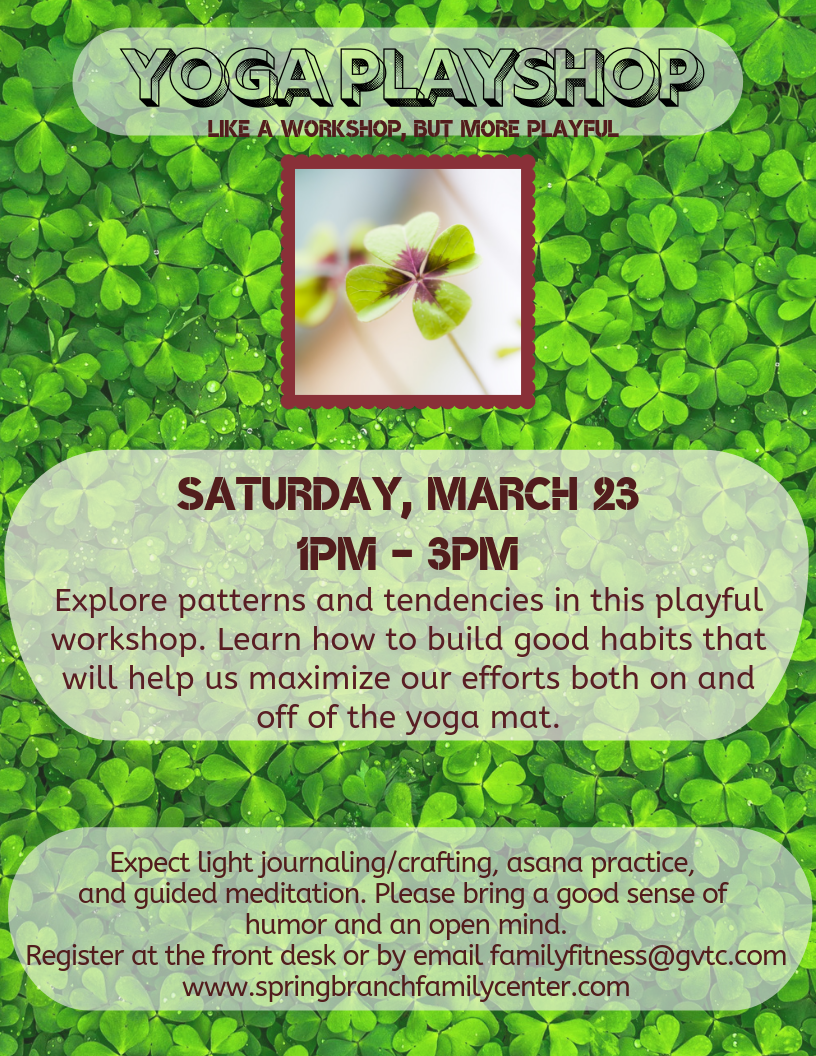 MARCH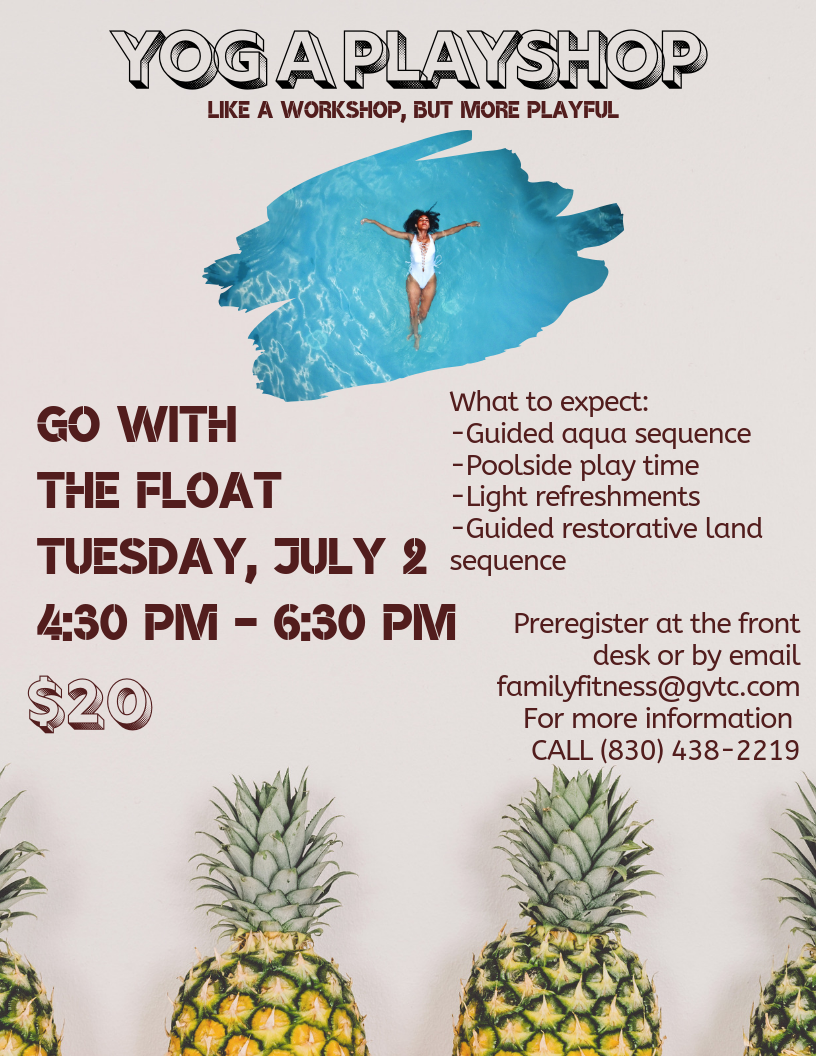 go with the float
find balance between the best of both worlds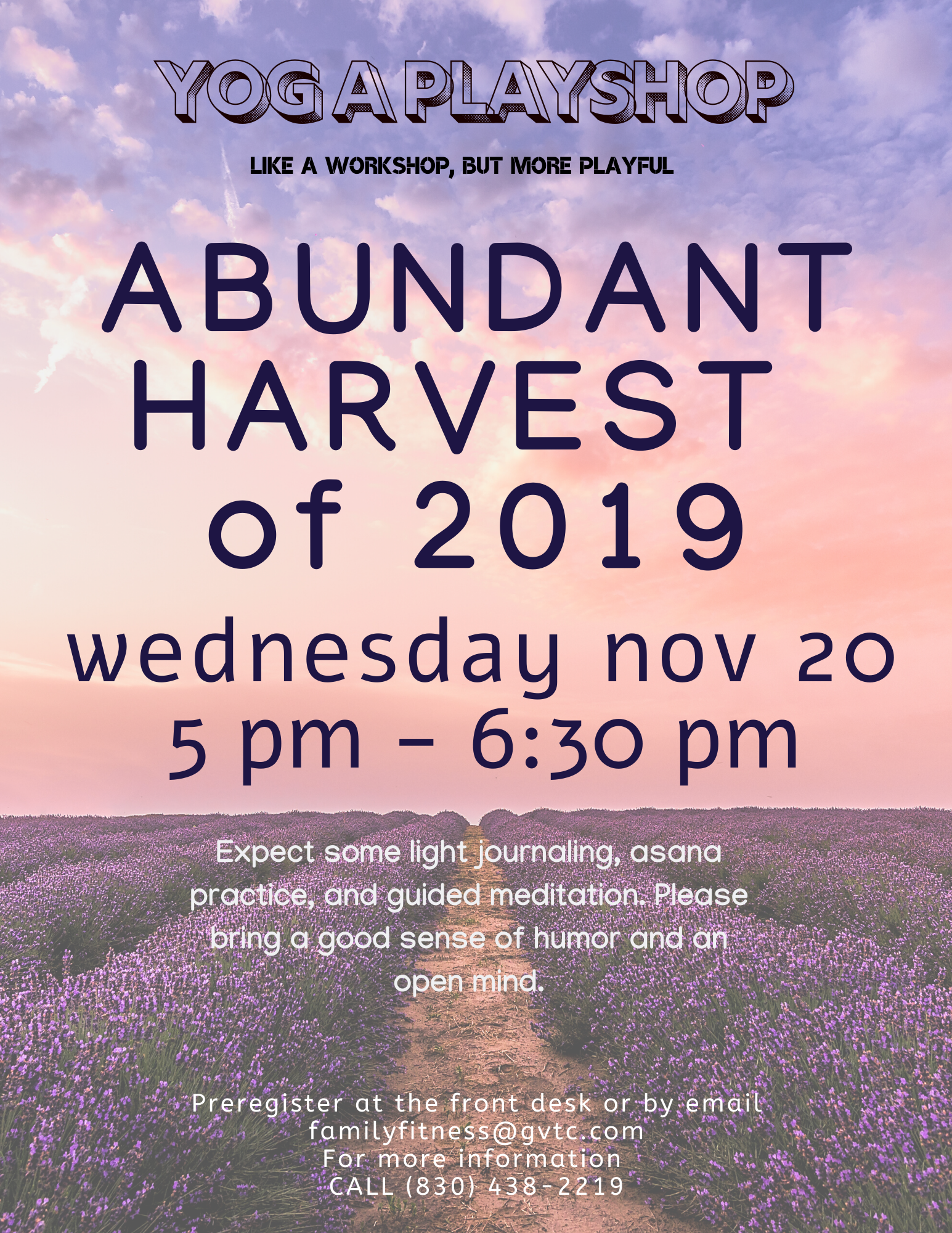 be grateful
reflect on the goodness of this year in this well rounded flow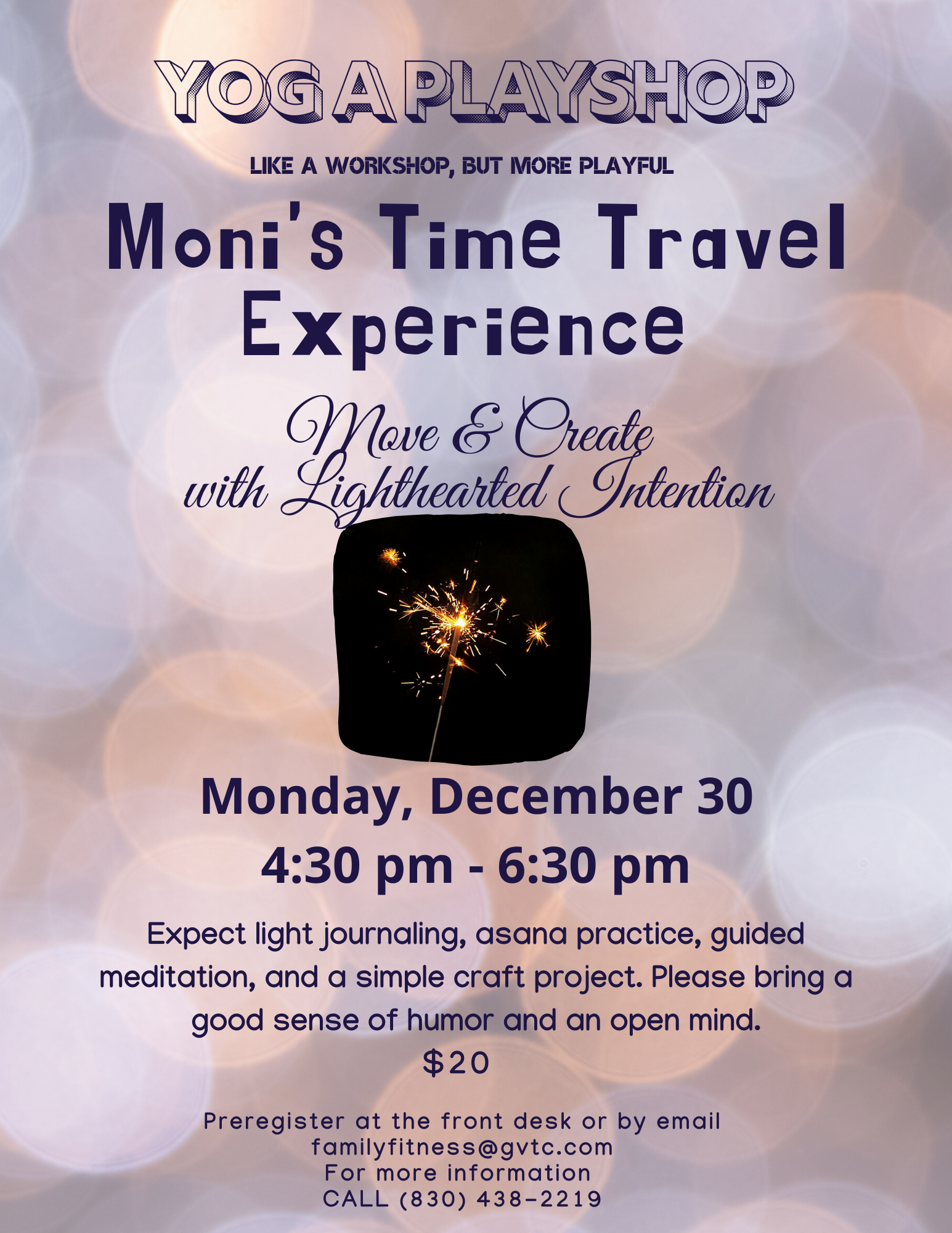 take a journey
move and create with this guided visualization and craft exercise!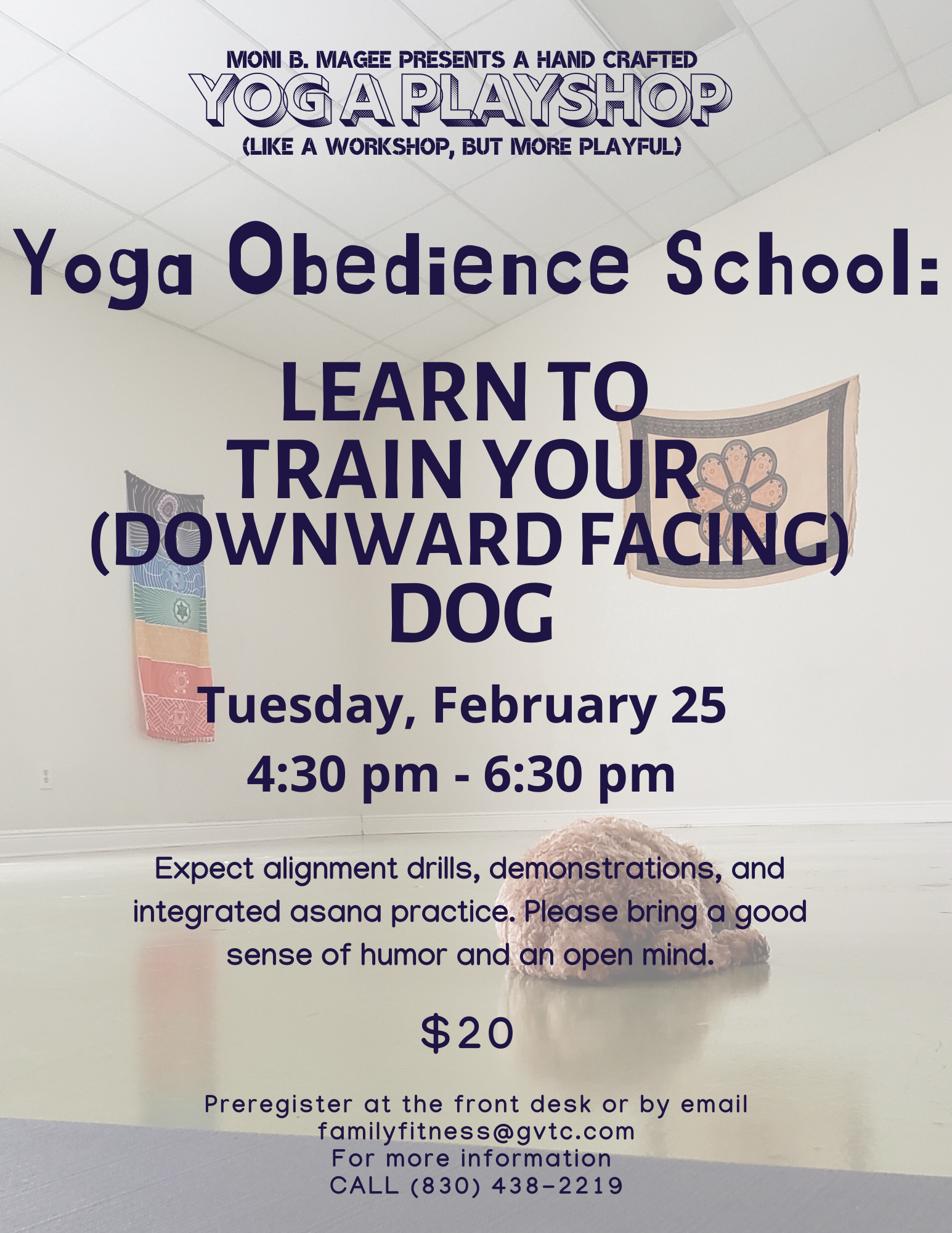 are you down, dog?
a recording of this workshop is available for online purchase