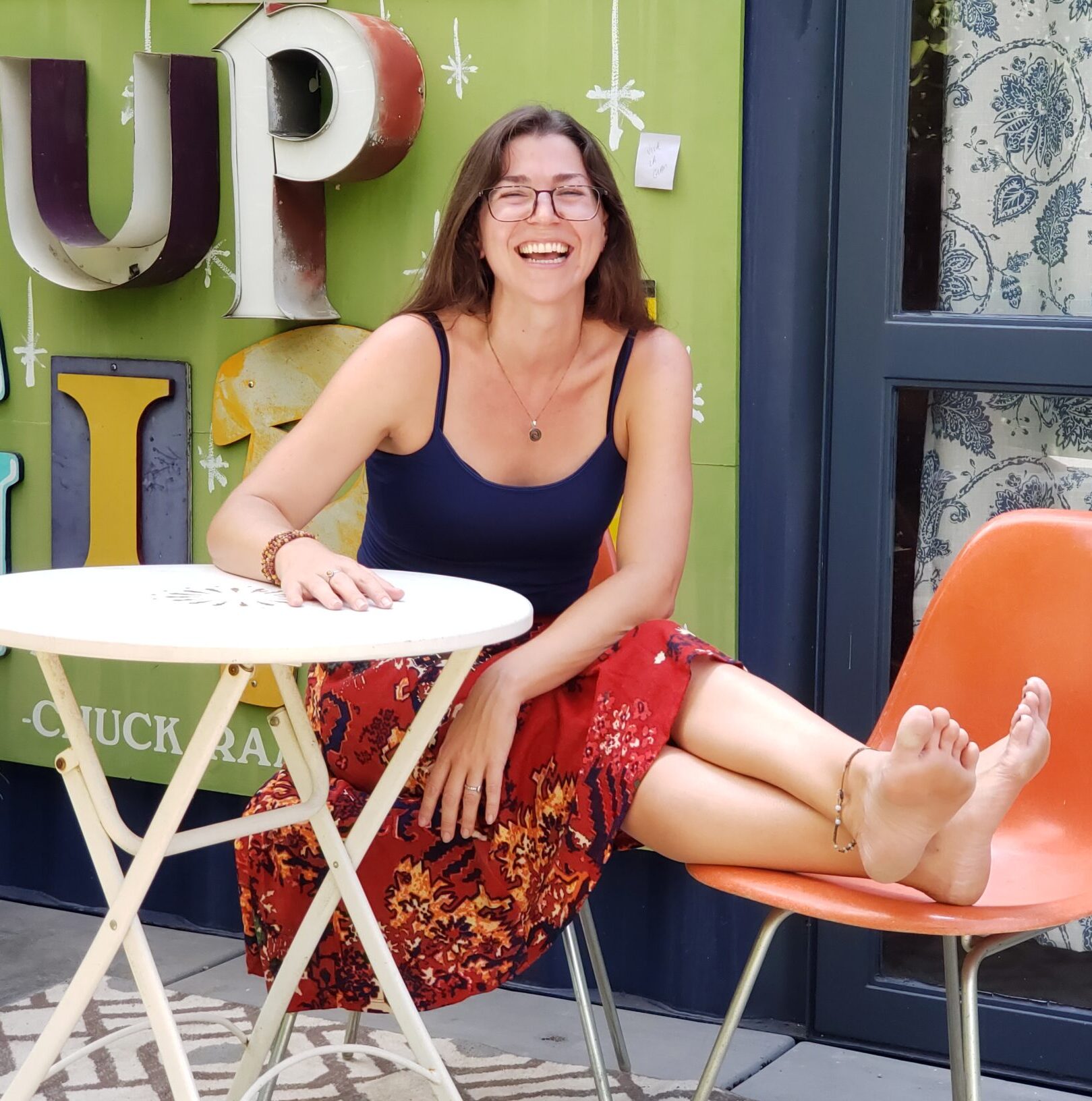 Hi, I'm Moni!
A yoga teacher, hand crafter, writer and lighthearted human.
It's time to notice your strength & increase flexibility... from the inside out. Welcome to the sanctuary, yoga mat, round table & craft lab...make yourself at home!

follow your breath to a class with Moni -- no expectations, no comparisons, no judgments. Meet yourself where you are, here now.
I am ready to try the Yoga
there is one thing I know to be true-- Winnie the poodle is one of the cutest dogs you ever did see. And she'll be present during each of your sessions.
I am ready to see the light
playing in the craft lab yields all sorts of treasures... from hand crafted cards to a hand crafted podcast! Tune in now to explore your creativity!
I am ready to get creative
Let's connect ...
Do you want to hand craft your life with customized light coaching from Moni? Perhaps a custom yoga class recording?  Maybe a couture birthday card they'll cherish forever? Reach out and we can brainstorm how to sprinkle some creativity on your day!