I am so excited to welcome you to Hand Craft Yoga Studio!
To see the schedule in real time and book a class, click HERE.
To see a general schedule with class descriptions, just scroll down.
Even if you aren't ready to practice in the studio just yet, don't worry! With plans to consistently add courses/classes to my online course platform, you'll be able to hand craft your yoga from wherever you are 🙂
Hand Craft Yoga Studio
We are nestled in a beautiful facility in the Texas hill country. I absolutely LOVE teaching here! We have recently rennovated and created a space for us to practice yoga with safe distancing.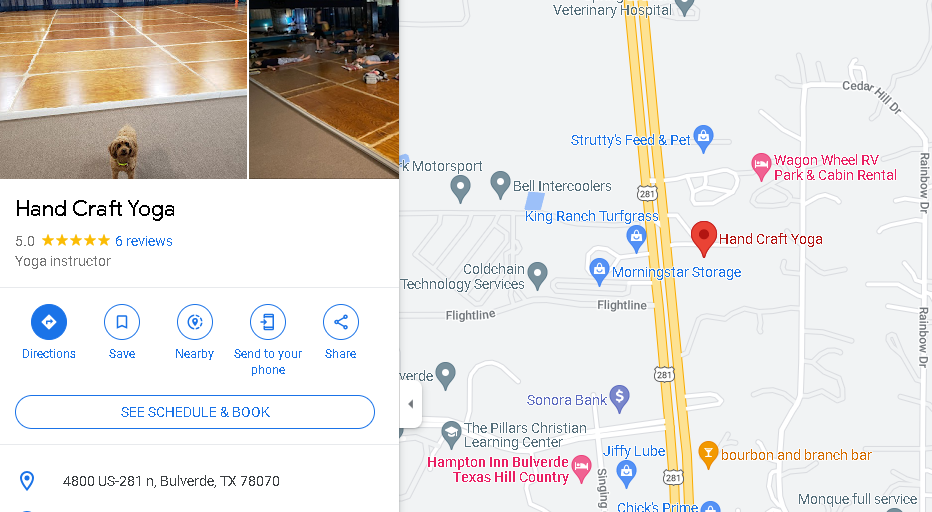 try your first class free
Reach out with a handcrafted Hello email and I'll put you on our guest list for a free class at The Sanctuary!